Keep Your Pampers On!
May 19, 2018

Water Logged Huggies
July 3, 2018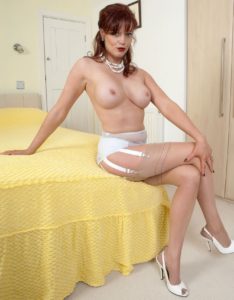 My friends are going to love teasing you! They won't be able to help but flick your short skirts up, exposing your diapers for everybody to stare at and they all know about your clittie all tucked away in a cage behind it. While they laugh and tease you, I hope you don't get nervous and drop something! After all your sissy training and you would embarrass me like that? Oh no, dear, I couldn't let that go buy with an appropriate punishment. I imagine that a good fetish paddling is exactly what you need. I will have you push your diaper down to the bottom of your thighs, then bend over in front of all those pretty ladies and present your bottom for me to spank. And that is just what I would do, applying my bare hand to you until your skin was red as a cherry, and you couldn't stop crying if you tried! When I'm done, I'll have you hobble into the nearest corner, your bottom still exposed, diaper down your thighs for a much needed time out. Sound like what you need? Call me for your sissy submissive phonesex! Want to read the first part of this story? Click here.
Brenda
1-888-430-2010
Click Here to talk with a phone sex Mommy!
#sissification #sissyservant #humiliationphonesex