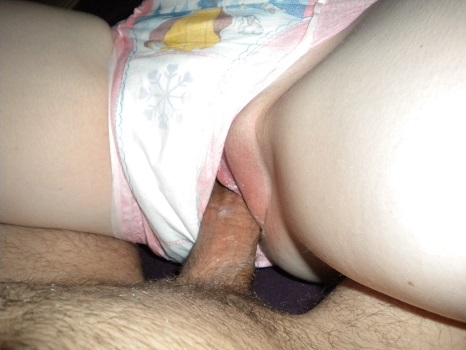 Lacy Wets Herself In Public!
November 3, 2022
A Baby Peepee Belongs In A Baby Diapee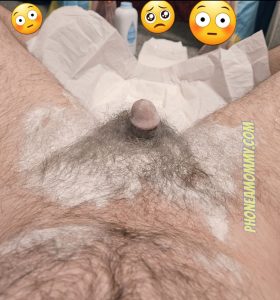 I saw that tiny little thing you call a dick, and believe me it's definitely not a dick.  That's a cute little peepee.  And teeny weeny's belong in diapers.  That's exactly where mommy is going to put you.  That's right Mommy, from now on you will call me mommy and you will do as mommy says.
Mommy will strip you completely naked.  You're no longer a man, you're a diaper baby.  Not a big boy anymore, so no more big boy undies and no more big boy potty.  From now on you will wear and use diapers, your diaper will be your new potty.
Mommy will lay you down and lift your legs into the air, sliding a thick soft diaper under your little butt.  Then mommy will powder you up, covering your butt and baby peepee with a thick coating of baby powder.  Now it's time to close up your diaper and fasten the tabs.
Mommy will squeeze your diaper and give it a little wiggle to make sure it's nice and snug.  We don't want baby leaking, now do we?  Once you're diapered you are not allowed to take it off, only mommy can take your diaper off.  And that will be for baths and diaper changes only, unless mommy decides otherwise.
You're now mommy's little diaper boy.  Mommy will dress you in cute little outfits and show you off to all her friends, after all everyone just loves a baby.  And when they see that baby peepee they will all agree that you belong in pampers.  The only thing that tiny peepee is good for is peeing in a diapee.
You're an adult baby now, so you better get used to it, this is your new life.  Diapers and pacifiers, baby clothes and baby bottles, mommy will make sure baby is well taken care of.  Mommy just loves her adult baby, and mommy loves diapers and changing them.
Mommy will pick you up and put you in her lap, then mommy will give that diaper a squeeze, checking to see how squishy baby is.  If that diaper isn't full yet, mommy will cuddle you to her breast and pull her top down so baby can nurse.  Mommy loves to watch as you latch onto that hard nipple and start sucking.
As you suckle from mommy's heavy booby, mommy will rock you from side to side and pat your little diaper butt.  Mommy's warm sweet milk squirting into your mouth and down your throat, filling your little belly up so later you can fill your little diaper up.
Mommy just loves when that diaper gets heavy and squishy.  The fuller the better.  A saggy soggy diaper between baby's little thighs, making mommy's cutie waddle all over.  Once that diaper is full, mommy will lay you down on the changing table and get you into a fresh new diaper.
Baby's diaper is made for all of baby's messes.  Pee, poop and even those sticky cummies.  So be a good little one and fill that diaper up for mommy.
1-888-430-2010