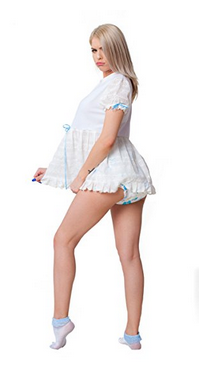 Mommy Jackie's Baby Doll
February 8, 2018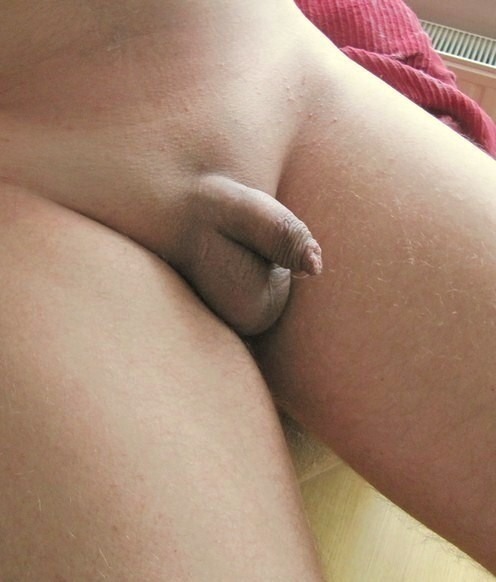 Small Cocks Get Put In Diapers!!
February 25, 2018
Sissy Baby Traveling With Mommy Janey Part 2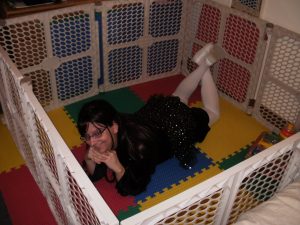 Eating out while traveling for sissy babies is no excuse to try and hide who you really are! Mommy Janey will make sure everyone knows what you are. She will simply look into your diaper bag, and pull out your pink baby bottle and ask the waitress to fill it with milk and warm it for you. The waitress may giggle and look at you with a knowing eye. She won't even bother asking YOU what you want to eat. She will simply get that order from  your Abdl Mommy. Mommy will tie on your bib so you don't drip anything on your clothes. When the food comes, she will cut it up for you … do you need her to feed it to you as well? After, the cloth diaper will go over her shoulder, and she will pat your back (or your diapered bottom!) til you burp. This will also give her the opportunity to check that diaper and see if it needs changing. If it does, she will simply take your diaper, wipes, and baby powder out of the bag, and lead you by the other hand to the public restroom – uh-oh! They only have a mens and a ladies room here! Oh well, no one will mind the baby being changed in the ladies room. ALL the waitresses suddenly seem to be needing a break! Aww … poor baby has a rash on her little bum-bum. We'll just ask a waitress to get your diaper rash cream from your diaper bag. Stop that wiggling, or Mommy Janey will have her get the hairbrush, too! For this fantasy and more, call Mommy Janey now! I said NOW, Sissy!
Janey
888-430-2010
Or click HERE to chat with a Phone Sex mommy!
#sissybaby #abdlphonesex #abdlstory