Naughty Time With Mommy
May 13, 2018

Keep Your Pampers On!
May 19, 2018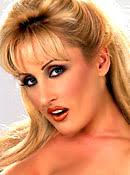 Do you have a very kinky craving for getting messy in mud, wearing black pantyhose and wet looking thong black leotard? Do you love to go out with no cover up or towel to disguise your utterly ruined filthy figure in tights and a woman's leotard? Have you done this before but only in just shorts or girly underwear alone late night in a remote farm field purely for your own benefit but want to change that on this occasion?
Why don't you call me, I would love to have you go on live cam. I want to see you going out to roll in a very muddy field purely for my enjoyment. I want you to show everything, the mud puddle, your silly figure in those pantyhose and black leotard. Let me humiliate you, calling you names as you play in the mud. Then you will show your video to everyone that is interested in watching or even directing you in your messy public phone sex humiliation challenge. Come play with me you pathetic sissy slut.
Candy
1-888-430-2010
Click HERE to chat with the phone sex mommies
#KinkPhoneSex #StockingFetish #HumiliationPhoneSex