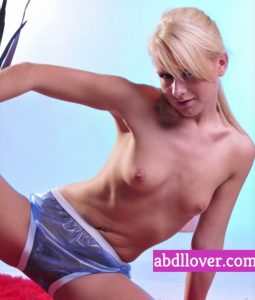 I am just so very mad. I am angry and I am sad.  I lost my paci that I love to suck so much. I love to suck my paci when I wear my rubber diaper pants and it is so no fair that this has happened. As you can tell I am into age regression so having a paci is a part of my lifestyle. I like mommy sex and abdl roleplay too. But back to my point –  I looked all over to find my paci and it is nowhere to be found. I feel as though I have lost a piece of me and it is not fair.  All I love to do is have erotic fun with my paci by sucking on it and then taking it out of my mouth and rubbing it on my nipples.  I like to make my nipples go from puffy to hard and that makes my pussy feel so wet.  The feeling is so great when I rub my nipples until my pussy starts to leak out creamy juices.  That is when I will take my paci and put it inside of my plastic diaper pants and push it inside and outside of my pussy.  It feels just like a little dick and I will fuck that little paci dick so much.
I play with my nipples when I push it in and I make it do little circled inside of my bald cunt. I try to keep the noises down when I moan in pleasure because I don't want the neighbors to hear me moaning out of intense pleasure.  I will hump the paci as I hold it in my hand and pretend that someone is eating my sweet cunt and when I position myself just right, I can get the paci to stimulate my A-spot and my G-spot and that takes me over the edge.  Stimulating both spots at the same time is a feeling that I can't really explain.  I am not even mad anymore because  I am remembering how good it feels to put my finger inside of my pussy.  I want to lay oi my back and push my middle finger in there and I want to go nice and slow and let my juices freely flow. I want you to suck my fingers that were just in my cunt and tell me how sweet they taste.  Do they taste like sweet honey or do they taste like vanilla chai? Whatever the flavor, I want you to savor the smell of it first and then the taste of it afterwards.
The phrase that says blondes have most fun is true, but we also have the juiciest pussies in the whole wide world so come and taste me for yourself. I want you to suck me dry, just as long and as hard as I would suck on my paci and my pussy needs to be sore for a few days after.  This is what I need you to do to satisfy me and make me happy and this is what I want you to do to me. I won't beg and I won't plead, I just want you to be able to provide to me exactly what I need. My diaper space is where my pussy is directly in your face so take what is in front of you and time is what you will not waste.
Allie
1-888-430-2010
Click Here to chat with a phone sex mommy!
#ab/dl #abdl #ageplay #diaperspace #phonesexroleplay #ageregressed #ageregression #abdlmommy #phonesex #adultbabydiaperlover #infantilism #diaperfetish #adultbaby #clothdiaperfetish #diapered